From integrating robots to existing CNC centers to designing and building a machine from ground up, Multiplex Manufacturing is the best solution for your production needs.
---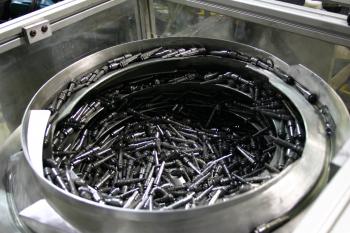 At Multiplex Manufacturing, our experienced design team offers custom solutions for designing and fabricating dedicated production machines using the latest control technology for those clients requiring high volumes and the best price. We can do jobs other shops simply wouldn't try.
Over the years, our custom built machines have manufactured millions upon millions of parts.
Customized system developed for each job to maximize productivity and accuracy and minimize cost.
All transfer machinery built in-house for maximum quality control and minimal downtime.
Sophisticated fixtures and drill units dedicated to individual customer tasks.
Full process planning consulting assistance available.
Guaranteed specified consistency and accuracy on every part.
Able to move quickly to meet changes in your process goals or to handle new production challenges as they arise.
What can we do for you? Find out.